The SCG Lab of Cognitive Neuroscience and Clinical Neuropsychology organizes an online lecture entitled "Introduction to the neuroimaging analysis software package, FreeSurfer". The lecture will be given by Dr. Aggeliki Tsapanou, Columbia University, USA and is organized under the Auspices of the Hellenic Neuropsychological Society.
Overview of the Lecture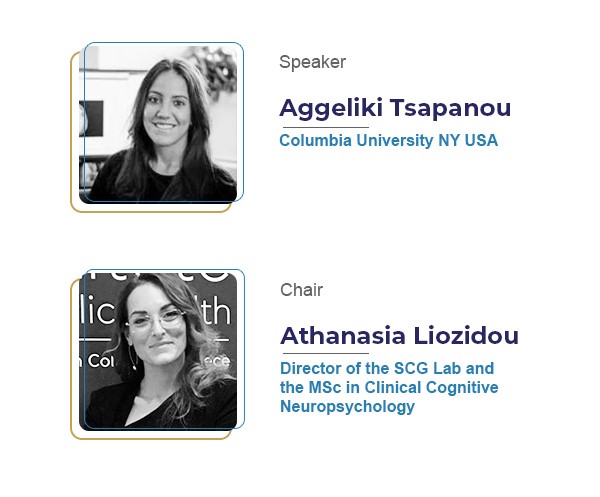 FreeSurfer contains a set of programs with a common focus of analyzing magnetic resonance imaging (MRI) scans of brain tissue. It is an important tool in functional brain mapping and contains tools to conduct both volume-based and surface-based analysis. The seminar will provide basic information about the software, its use, and specific clinical examples where the specific software has been used.
Information about the Event
Online Lecture via the Zoom Platform
Date: 24/4/2021
Time: 11:00 AM Athens Time, 10:00 AM CET
Participation is free via Zoom Platform
Eligibility:
Brain Imaging Researchers, MSc Students on Neuropsychology, PhD & Post Doc Researchers on Neuropsychology and Neuroscience.
Under the Auspices:
Hellenic Neuropsychological Society
The Lecture will be held in English
Contact email: neuropsylab@scg.edu.gr
Zoom link: https://us06web.zoom.us/j/82865174956